September 19, 2005 -- Monthly Meeting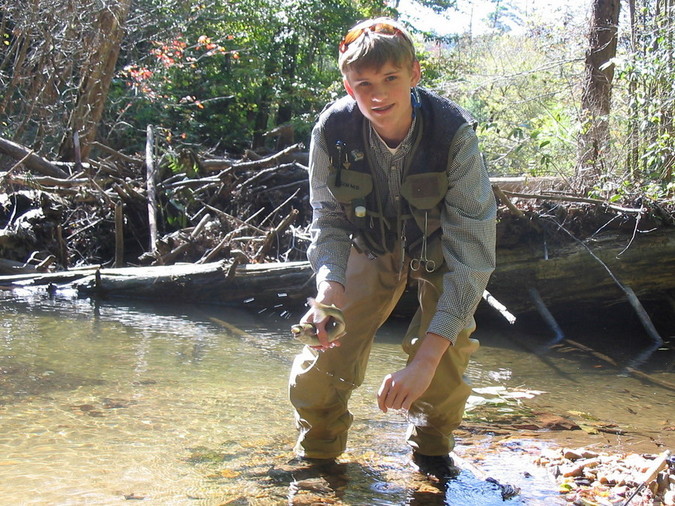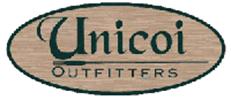 If you're group is looking for a tier for "Demos" in the Northeastern Georgia and surrounding areas, please visit the "Schedule Josh" page within this website. The 2005 show and presentation schedule is filling fast. If you would like to book for a "Demo", you should contact us anywhere within 2-3 weeks in advance.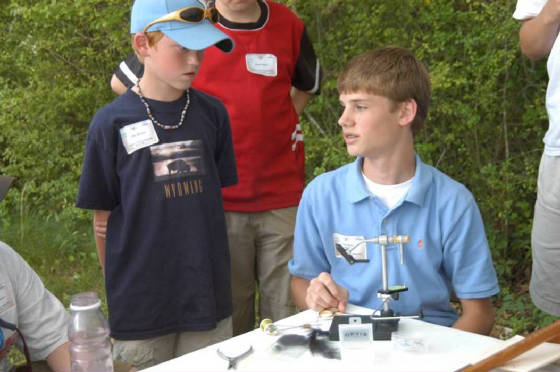 The Chronicles of a North Georgia Angler...
Current Events in North Georgia
For a complete list of events in Georgia go to:
NGTO
Water's Creek Workday at Water's Creek -- Volunteers Needed!
September 17, 2005 at Water's Creek Checking Station
September 19, 2005 at Logans Roadhouse in Athens, Georgia
Unicoi Outdoor Adventure Day -- Open to Public
September 24, 2005 at Unicoi State Park from 10-4 pm
Mark Romera to join The Modern Angler Staff
March of 2005, Opening Article
The Modern Angler's Photo of the Month
February, 2005
Welcome to The Modern Angler...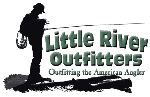 Carol Berger Learns from Master Tier, Dave Whitlock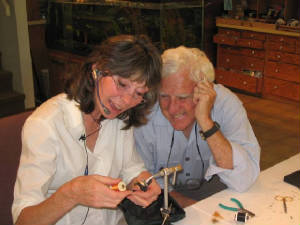 Dave Whitlock watches and coaches as Carol Berger, UCCTU Member, ties flies in Whitlock's world renowned patterns in the Red Fox Squirell Nymphs series...
The two enjoy a beautiful view from the Whitlock's in home fly shop.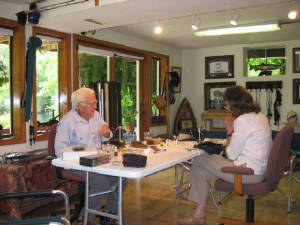 UCCTU Sam Rizzio Youth Clinic Tying Demos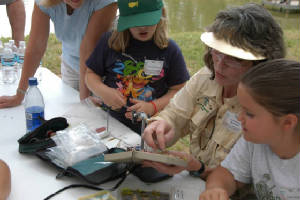 Carol Berger demonstrates fly tying at the Sam Rizzio Youth Fly Fishing Clinic in 2004. Students watch, opened mouthed, as Carol instructs participants on how to tie effective trout flies.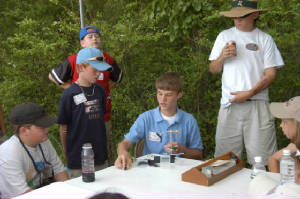 Editor, Joshua Barnett carefully instructs students on tying effective blue gill patterns, such as the famed Rubber Legged Dragon.